Wicklow - Event Notice
Thursday January 01 1970
Stop the Sale of Public Forest assets - Support the Day of Action in Avondale House and Forest Park

wicklow | environment | event notice

Sunday April 14, 2013 00:00

by Hiker - Woodland League
Save our resources. Protest walk in the woods to stop sell off of forests and loss of access
This walk in the woods is to highlight the campaign to stop the government's plan to sell off the harvesting rights to Ireland's public forests under the EU/IMF "Troika" programme and to maintain them in public ownership.

The sell off of the harvesting rights will mean that the government will lease the land for 99 years to private companies. There will be absolute no guarantee of public access and the companies will be under no obligation to provide it. This will affect all the different people who use our national forests such as hikers, walkers, bikers, horse riding, tourists, cross-country runners, sports people and many others. It also affects access rights for your children and their children.

The event will feature music, readings and poetry with musicians Christy Moore and Paddy Casey, Actors Jeremy Irons and Sinead Cusack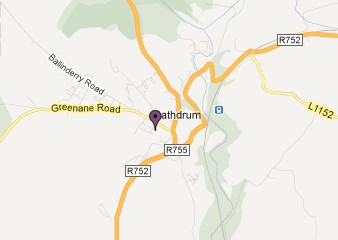 Avondale House and Park was the onetime home of land league founder, Charles Stewart Parnell and is a prominent Coillte property. It was for a long time a forestry school symbolically connected to Ireland's forests and history.

There will be songs, poems and words from prominent artists, musicians and activists

Confirmed Musicians Christy Moore and Paddy Casey, Actors Jeremy Irons and Sinead Cusack

Some recent coverage at: Irish Times: Walk in the woods to protest forest sale
Assemble in the car park - Bring raingear and suitable footwear.

Event Date:
April 28, 2013 - 13:00

Venue details:
Avondale House and Forest Park
Rathdrum
Co. Wicklow.

For directions to Rathdrum. Take the N11 south from Dublin towards Rathnew / Wicklow town. At Rathnew see signage for Rathdrum. From Rathdrum see map below

For more background to the sellout of our forests see:

Govt Plans to Sell Off Our Forests for 3 days Worth of Expenditure. Public Will Loose Access for 90 Years
http://www.indymedia.ie/article/103414

The Elephant In The Forest Asset Sale Debate
http://www.indymedia.ie/article/103415

See also: Sale of Coillte harvesting rights will cost State dear
http://www.irishtimes.com/news/social-affairs/religion-and-beliefs/sale-of-coillte-harvesting-rights-will-cost-state-dear-1.1323765

Donations:
For those who wish to donate to the Woodland League the details:

Woodland League Bank of Ireland, Tulla, Co Clare.
Account No: 80998623. Sort Code: 90-44-80.


Background to Avondale
Avondale was planted with trees by Samuel Hayes in the 18th century, he was a relative of Parnell's and was passionate about trees and the reforestation of Ireland. He wrote the only Irish book on treeplanting, care and management, published in 1794, "A practical treatise on the planting and managment of woods and coppices". At the time he began to write this book, he said he wanted to do more than merely instruct people how to plant and manage trees, via an instruction manual, he wanted to inspire his countrymen to Love Trees. We would like to plant a tree in memory of Samuel Hayes as part of the day in Avondale.
Hayes was a member of Henry Grattan's Irish parliament, he was also friend and associate of Grattan. whose parliament had gained limited Independence only to vote itself out of existence. Irish MP's who were not affiliated to Grattan were offered the sum of 15,000 pounds as an incentive/bribe, to vote for the Act of Union in 1801. Charles Parnell inherited Avondale and continued the planting of trees on the grounds, he was known affectionately as "The Great Oak of Avondale". When Parnell died in 1891 broken and bankrupt, Avondale was sold to a Dublin butcher from Phibsboro ( any relation to Bertie Ahern..??? ) who proceeded to fell most of the trees for short term gain. The butcher may have represented a syndicate who pooled their money to buy the estate to cash in on the trees and sell the land at a later date. It seems history repeats itself and as the other saying goes....there is nothing new under the sun.
More information on Samuel Hayes and Avondale can be found at the link below.
http://www.glendalough.connect.ie/pages/articles/history/pages/avondale.html

walk_in_the_woods_apr28_flyer_cover_page.pdf 0.18 Mb