Galway - Event Notice
Thursday January 01 1970
Film Screening "This Changes everything" Thu 26 7pm (free)

galway | environment | event notice

Wednesday November 18, 2015 23:41

by EcoSoc NUI Galway
"What if confronting the climate crisis is the best chance we'll ever get to build a better world?"
We are screening the recently released documentary "This Changes Everything - Capitalism vs. the Climate" for free.
The screening will take place at 7pm on Thursday 26th November in the D'Arcy Thompson Lecture Theatre in the Arts and Science Concourse in NUIG. All welcome!
The Irish Centre for Human Rights, EcoSoc (Ecological Society), CCAFS Soc. (Climate Change, Agriculture and Food Security Society), Amnesty Soc. and Transition Galway have come together to host a free public screening of the newly-released documentary film based on Naomi Klein's latest book 'This Changes Everything'. Klein is the international best-selling author of 'No Logo' and 'The Shock Doctrine'. The screening will take place at 7pm on Thursday 26th November in the D'Arcy Thompson Lecture Theatre in the Arts and Science Concourse in NUIG. All welcome!

TRAILER: https://www.youtube.com/watch?v=IpuSt_ST4_U

ABOUT THE FILM
What if confronting the climate crisis is the best chance we'll ever get to build a better world? Filmed over 211 shoot days in nine countries and five continents over four years, 'This Changes Everything' is an epic attempt to re-imagine the vast challenge of climate change. The film presents seven portraits of communities on the front lines, from Montana's Powder River Basin to the Alberta Tar Sands, from the coast of South India to Beijing and beyond. Interwoven with these stories of struggle is Naomi Klein's narration, connecting the carbon in the air with the economic system that put it there. Throughout the film, Klein builds to her most controversial and exciting idea: that we can seize the existential crisis of climate change to transform our failed economic system into something radically better.

REVIEWS
"An unsettling but ultimately encouraging documentary about global warming and grassroots activism" - Variety

"Klein and those impassioned protesters provide something that has been in short supply in the predecessors - namely, a modicum of hope for the future" - L.A. Times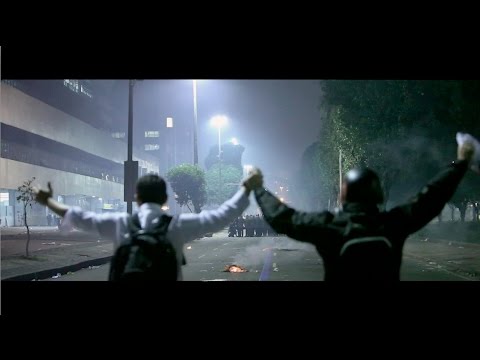 Caption: Trailer This Changes Everything