Google censorship taken on By plucky Irish Internet Journalist in the belly of the beast

international | rights, freedoms and repression | opinion/analysis

Tuesday February 12, 2019 22:10

by Gemma rays
Investigative Journalist and ex presidential candidate Gemma O'Doherty has become the subject of a campaign of google censorship like many others recently who dissent from the status quo. Gemma, however did not take this lying down. She took it straight to google HQ

Support Gemma in her fight against google censorship.
And support independent non corporate media platforms where this control cannot so easily be exercised over free speech!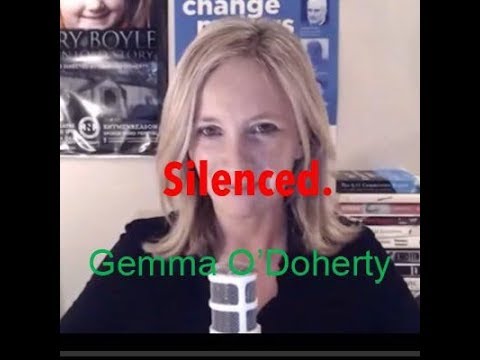 Some of her recent twitter a
nnouncements are:
My recent #TEDx Talk on how the media in #Ireland are beholden to power and why that is so damaging to democracy https://youtu.be/s6NHnaQiCBg #EndCorruptionNow
How the Irish Media has allowed corruption to thrive | Gemma O'Doherty | TEDxLongford. This talk was given at a TEDx event using the TED conference format but independently organized by a local community. https://www.youtube.com/watch?v=s6NHnaQiCBg&feature=youtu.be
---------------------------------------
The corrupt banks in #Ireland are all out at the moment trying to recruit new debt slaves and pushing mortgages on people dumb enough to buy in this artificially overpriced market. Watch this video to understand what this method of entrapment is all about
Why Ireland is a nation of debt slaves with open borders, LGBT brainwashing and corrupt media Interview with Danish investment banker turned whistleblower Mads Palsvig on how the financial elite is trying to take control of the world and what can be d... https://www.youtube.com/watch?v=_JTGMkqS9Yg&feature=youtu.be
---------------------------
Iíll be speaking at a public rally of the #YellowVest movement in Athlone town on Saturday afternoon. Please gather at the Civic Centre on Church St at 2pm. Look forward to seeing you there. #GiletsJaunes