Workers' Party Árd Fheis report

waterford | anti-capitalism | press release

Monday April 23, 2007 16:10

by Press Office - The Workers' Party

wpi at indigo dot ie

(01) 8740716
Big turn-out at Waterford conference
The Workers' Party held its Árd Fheis in Waterford last Saturday with a big turn-out at the Granville Hotel which was packed to capacity for most debates.
Hundreds of delegates, visitors and guests attended the Workers' Party Árd Fheis in Waterford on Saturday (21st April 2007).

The conference was addressed by a number of guest speakers who included:-

Noel Carrillo, Cuban Ambassador to Ireland
Marie O'Connor of the Health Services Action Group and author of the recent book "Emergency" on the crisis in the health service
Roger Cole, Peace & Neutrality Network,
Dick Roche, well known Waterford trade union activist

The Árd Fheis was also a rallying point for the election campaign of local Workers' Party Councillor, John Halligan who received a standing ovation from the packed hall.

Full reports from the Árd Fheis including a photo gallery and document downloads can be found at the Workers' Party website at the address below.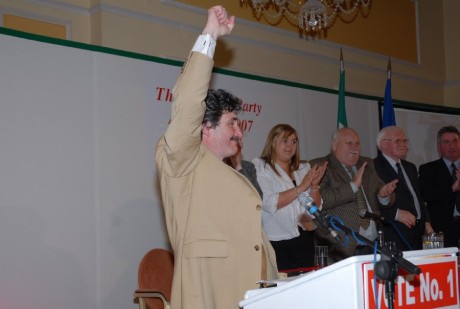 Workers Party Councillor John Halligan salutes the crowd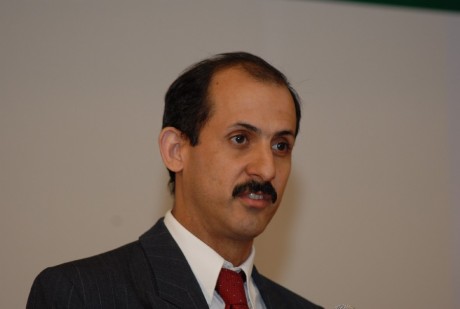 Cuban Ambassador Noel Carrillo at the WP Ard Fheis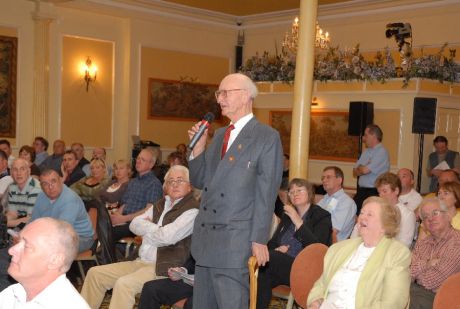 Former Workers' Party president Tomás Mac GIolla speaking from the floor