Solidarity for Aung San Suu Kyi

dublin | rights, freedoms and repression | feature

Tuesday August 18, 2009 13:25

by Niamh Rooney - Burma Action Ireland

info at burmaactionireland dot org

087 1261857
Burma Action Ireland welcomes Book of Solidarity for Freeman of Dublin, Daw Suu Kyi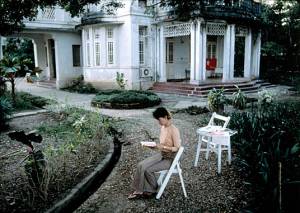 Burma Action Ireland welcomes the opening of a Book of Solidarity for imprisoned Aung San Suu Kyi by the Lord Mayor Emer Costello. The Book of Solidarity calling for the immediate release of the Nobel Laureate and Freeman of Dublin was opened today in City Hall. BAI urges the public to sign the book in solidarity with Daw Suu Kyi and asks that we "use our freedom to promote hers".
Burma Action Ireland warmly welcomes the auspicious initiative of Dublin's Lord Mayor, Councillor Emer Costello, in opening a Book of Solidarity for Burma's imprisoned democratic leader, Aung San Suu Kyi. This is a most timely reminder to the citizens of Dublin that this brave Prisoner of Conscience, now in her fourteenth year under house arrest, is a Freeman of Dublin.

Speaking today, Gearoid Kilgallen, Chairperson, Burma Action Ireland said, "we are more than happy to endorse the appeal of the Lord Mayor to the citizens of Dublin, and all who may be visiting, to spare a few minutes to come along to the City Hall in support of a very courageous woman, whose name adds new lustre to the ancient list of Freemen of Dublin. Right now she needs the support of all who value the ideals of justice, freedom and democracy. These are bleak days for all the hapless people of Burma, but especially for the two thousand plus political prisoners languishing under brutal conditions in the ruthless generals' fetid prisons. We call upon all to respond to that poignant plea of Aung San Suu Kyi who is on record as saying, "I hope that the world will not forget us". Let us ensure that she and all who suffer in Burma will not be forgotten here in this ancient city of Dublin, to which we hope she will journey some happier day as a really free ' Freeman of Dublin' .

The Lord Mayor opened the book at City Hall, Castle Street on Monday 17th August 2009 at 1.00pm, calling on the Military Junta in Burma, to immediately release Aung San Suu Kyi from house arrest. The book will be open to the public for signing on Monday 17th August from 1.00p.m to 5.00p.m, and from Tuesday 18th August to Thursday 20th August 2009 from 10.00a.m to 5.00p.m.

Lord Mayor, Councillor Emer Costello, Former Lord Mayor, Councillor Mary Freehill, Gearoid Kilgallen, Chairperson Burma Action Ireland (BAI), and Niamh Rooney, Co-ordinator, spoke at the City Hall event.